Reem Co. is a professional rapidly growing importing company established in 2006 trading and supplying principally pharmaceuticals, medicines and medical equipments to the Libyan Market with very competitive prices.
We in Reem Co. believe strongly in ethical dimension of business and that the secret of success lies in believing of basic right of every one to access standard quality medicines. Good quality and affordable Generics, Cosmetics, and Dermatological preparations. can help bridge the gap between affordability and needs We have established long-term business relations with many Libyan pharmaceutical wholesalers, distributors, and deal with substantial numbers of buyers and sellers in LIBYA and internationally. We also provide the services to our Hospitals and private sector with drugs from European companies, medical instruments and disposable supplies, surgical dressings, etc. We always expect the highest quality of goods supplied. Original manufacturers are always preferred. And we always ensure goods supplied meet strict quality conditions and delivery dates are met. The company is run by a team of Pharmacists and highly experienced business development experts. We also employ specialist staff in our offices in Libya and consultants in UK. We also have a strong commitment to training and the continuous development of all personnel.
The most important asset of Reem Co. is its professionally qualified sales and servicing team, which is dedicated, goal oriented and committed to deliver its best services to the utmost satisfaction of the clients.
We have persistently adhered to the principle of "honesty and reputation". By providing competitive price with good quality, we sincerely hope to develop trade and economic cooperation. All our products are of very high quality and competitive prices. We pride ourselves for efficiency, effectiveness and economy hence passing all the benefits to our customers/buyers so that they can compete on the Libyan market. Our strategy is getting it right first time while exceeding customer expectations.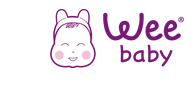 Email : info@reem.ly
Tel : 218 91 213 2112
Fax :218 21 350 50 11
Suk Gama - Ararda Street Tripoli - Libya
All rights reserved ® 2016 Reem Company